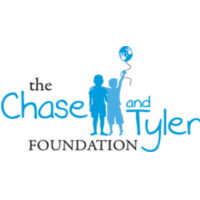 A message from our Founder and Executive Director

Welcome to our 2018 wrap up. This year showcases hard work and great achievements for the Chase and Tyler Foundation. We lead our 6th Carbon Monoxide (CO) Awareness Week and Gas Safety Winter Campaign – another successful event with exposure of the foundations important work growing across Australia.
In line with our 2017-2020 Strategic Plan we are steadfastly focused on raising awareness of gas and fuel burning appliance safety, CO poisoning prevention, and energy poverty on a national level. Mid-year Coroner Hawkins passed findings on the coronial inquest into Sonia Sofianopoulos' public housing death citing it was a result of a faulty gas heater. Of Coroner Hawkins eight recommendations her most important is a plan to phase out open flued gas heaters.
Our main objective remains the provision of benevolent services to community members impacted by CO poisoning and those suffering from energy poverty. Energy poverty continues to rise across Australia due to skyrocketing energy prices. Coupled with increases in high-risk use of unsafe gas and fuel burning appliances/sources more people are becoming subject to possible CO poisoning, injury, or death.
Our work continues but to realise our vision we need support, and there are countless ways you can help: raising funds, donation, workplace giving, lending your voice to our campaigns, sponsoring our projects and events, partnering in our work, and social investment. The Foundation was also granted Deductible Gift Recipient (DGR) endorsement as a Public Benevolent Institution (PBI) in January this year. This enables the Chase and Tyler Foundation to receive donations, grants, and funds from sources including organisations and private funds.
We wish you a safe and relaxing break over the holiday period, and look forward to a bigger and better 2019 for the Chase and Tyler Foundation – which, with your wonderful generosity and continued support, we are sure to achieve.
Until next time,

Vanessa Robinson
Founder and Executive Director
Click here to view full review
Chase and Tyler Foundation: A year in review